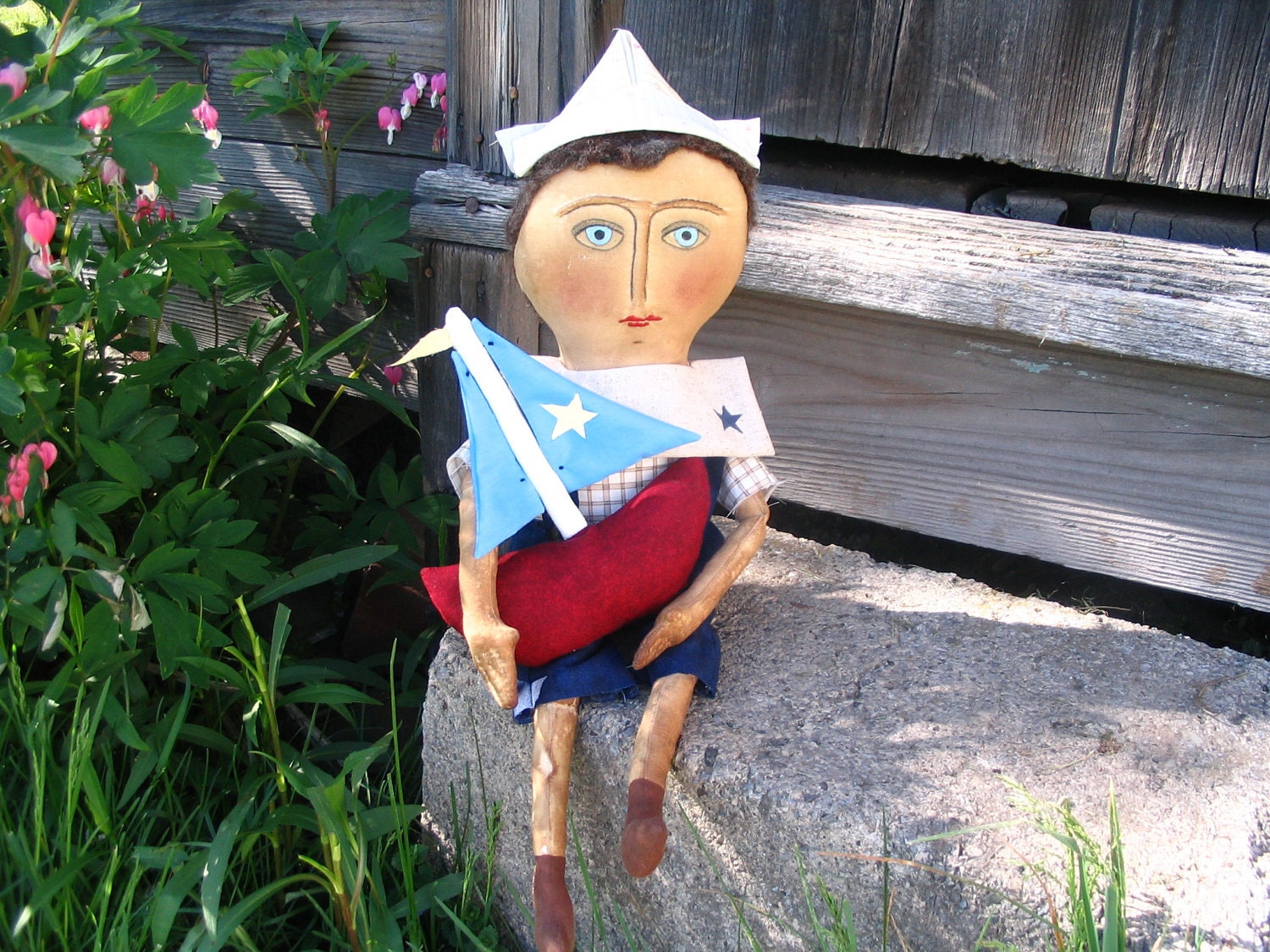 Andrew has been out having a great time sailing his boat. This boy doll has been made from muslin that has been grunged and primmed to make him look like he's been playing pretty hard and getting dirty. Seated, Andrew is approximately 14 1/2" high. From the tip of his hat to the tops of his toes, he measures approx. 23".
Andrew is stuffed firmly with polyfil and scrap fabrics in order for...
Click Here to Visit My Etsy Shop!