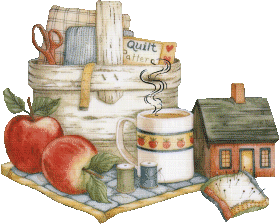 No that's not a typo! I have been busy, busy, busy working on gifts for babies and birthdays. Can't wait to show you pictures of what I'm working on. For now, though, you'll have to be patient ;0)
Oh, and for the next three weeks I will be baking and decorating one cake each week for babies and birthdays. I'm kind of new at cake decorating. My husband is enjoying it since I'm making test cakes before I actually make the real thing. I'll show you pictures if they come out okay. Wish me luck!!!
In between everything, I work full time. What am I thinking?!?