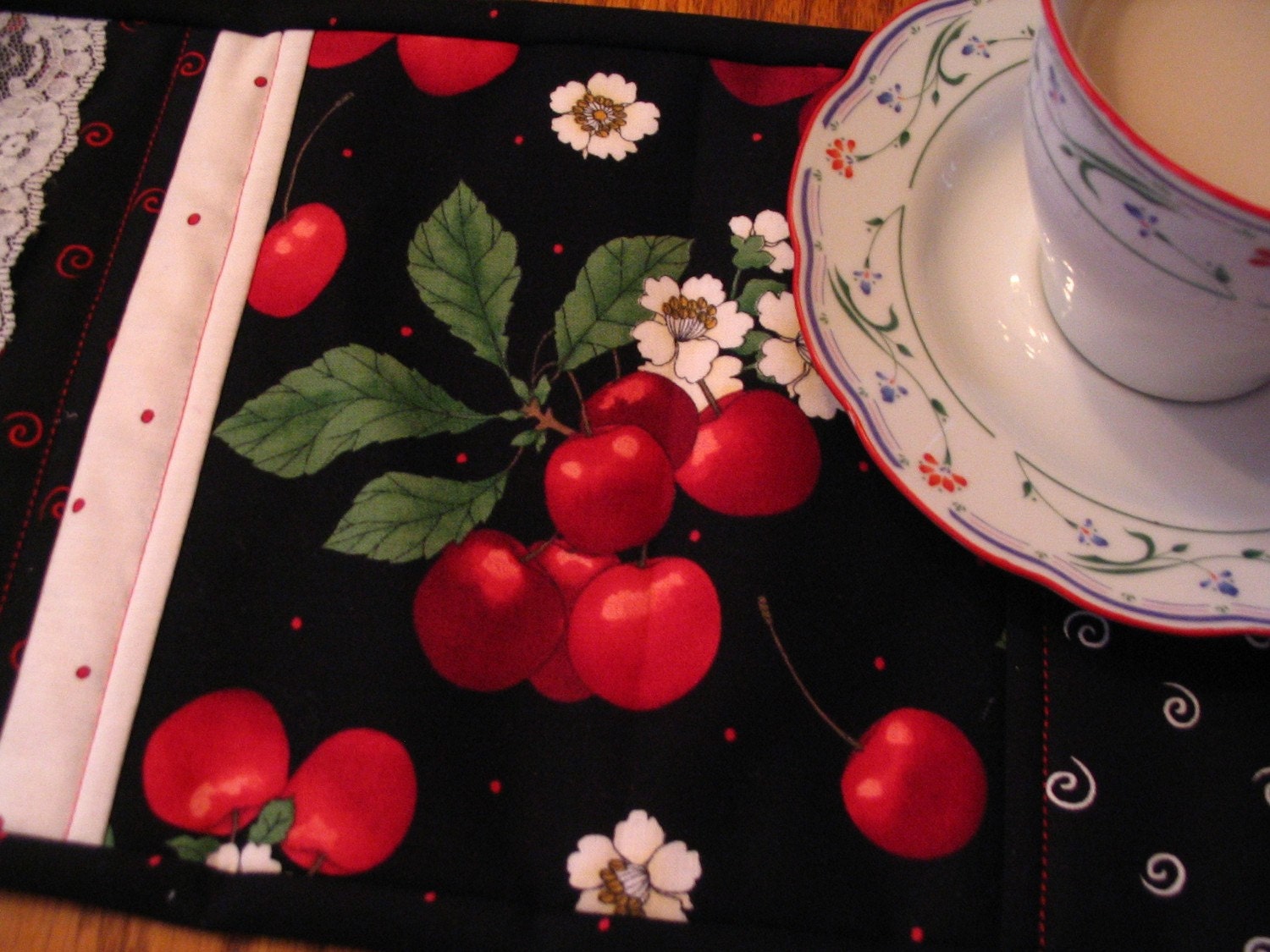 Beautiful 13" x 7 1/2" Quilted Mug Mat. Center medallion features a large spray of cherries and blossoms. Complimentary fabrics in black, red and white. Feminine lace with red ribbon add a perfect finishing touch to this very pretty mini quilt.
Would make a perfect gift for a special someone. Consider including a pretty china teacup, some herbal teas, a teaball, and a cherry scented candle ti...
Click Here to Visit My Etsy Shop!