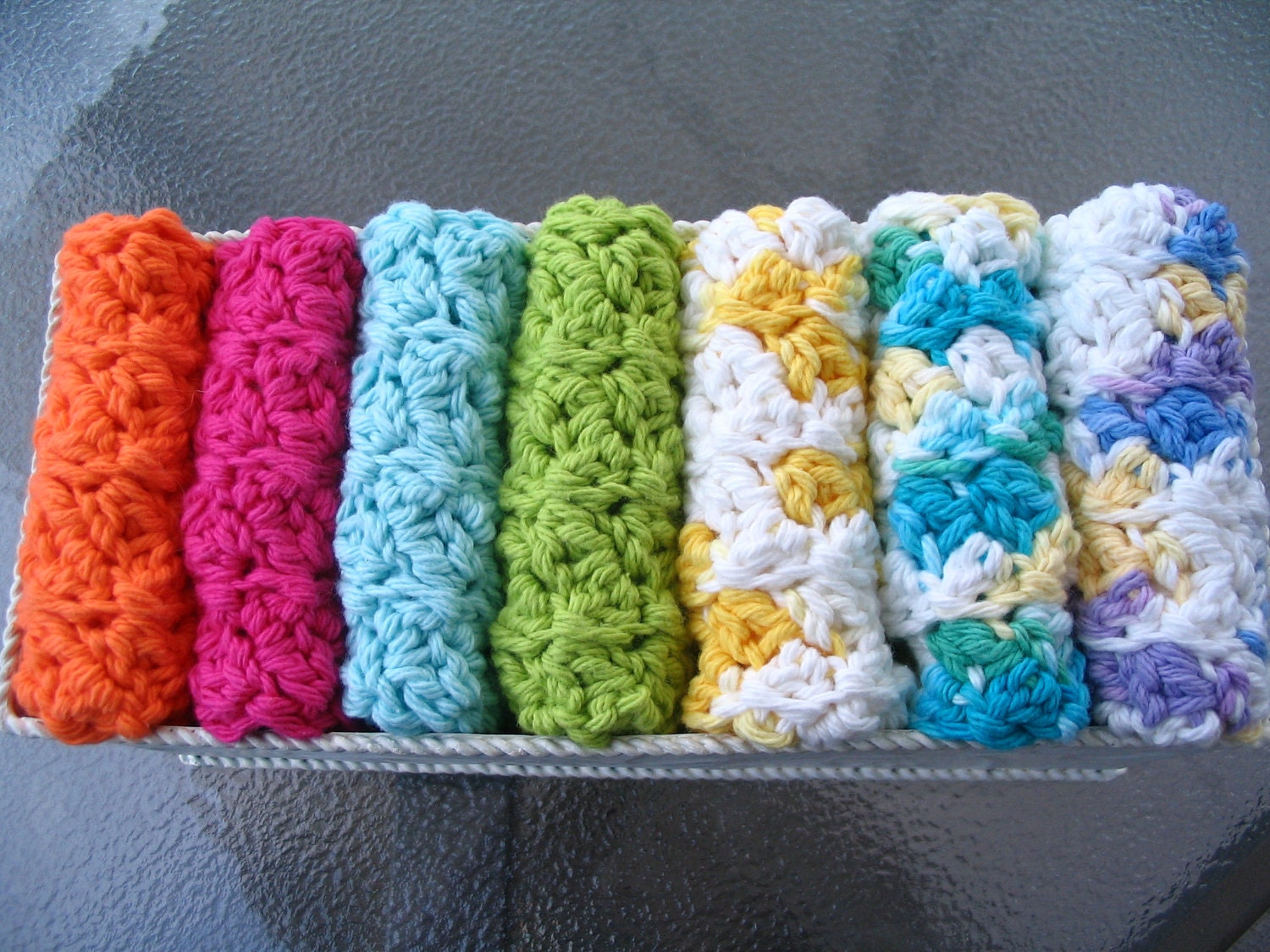 Set of 7 hand crocheted 100% cotton dish cloths are made from natural, soft, absorbent 100% cotton 4-ply worsted weight yarn. Set comes complete with white metal basket perfect for gift giving (or keep the set for yourself).
These wonderful dishcloths are soft enough to wash your most delicate china but yet strong enough to handle your toughest pots and pans. The cloths are so soft you can even use the...
Click Here to Visit My Etsy Shop!